WELCOME TO PADUCAH AUTO AUCTION
We are glad you found the web home page of Paducah Auto Auction, your wholesale auto auction connection. Our goal in launching this site was to offer real-time weekly inventory updates and market reports prior to our sales held every Friday. We believe this service will be an asset to our dealers. If you are new to Paducah Auto Auction, feel free to contact us online or call (270)442-9197 with any questions you may have or for further information regarding our weekly auctions.
SimCasts
™

is Here! How It Works

Contact the office today to create
an account to Bid Online and use
our Dealer Mobile App!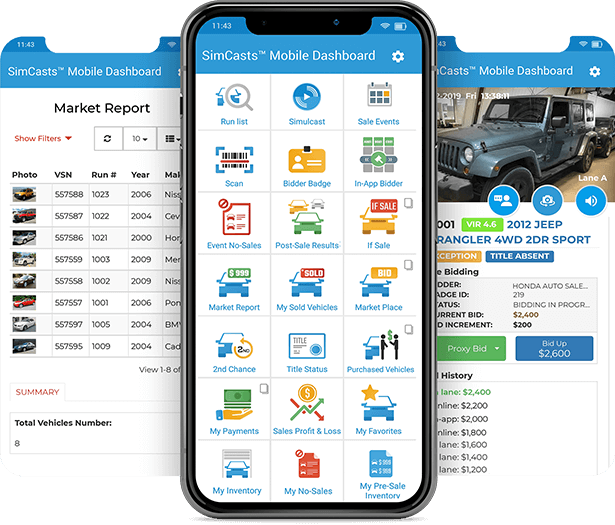 Get In Touch With Us!
Have any questions? Please, fill out contact form
If you are traveling in from out of town contact us at (270)442-9197 for assistance in booking hotel accomodations.